Local Lotteries Get More Money from OLG
The Ontario Lottery and Gaming Corporation recently announced an extension of its current "Support Local" campaign. As part of the campaign, the Crown agency is returning all proceeds from the activation and sale of CA$3 Instant Crossword and CA$3 Instant Bingo tickets to Ontario stores. The campaign is now scheduled to continue through April 30, 2022.
The Ontario Lottery and Gaming Commission (OLG) is the government agency that oversees lottery and land-based gambling operations in the province. The Crown corporation's standard blended retailer commission rate is the highest in Canada, and in the previous fiscal year it paid record retailer commissions of more than C$330 million to more than 5,300 retail outlets.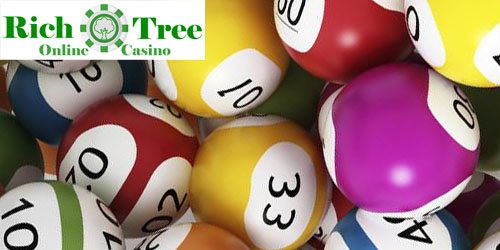 Helping the Retail Industry
Finance Minister Peter Bethlenfalvey thanked Ontario's lottery retailers, many of whom are hard-working small business owners, for their sterling work in the industry. Mr. Bethlenfalvey said the province's thriving network of lottery retailers contributes greatly to the local economy, providing support such as local employment, which is needed now more than ever.
Over the life of the "Support Local" incentive campaign, about $6.6 million Canadian dollars in additional commissions are expected to be paid out to merchants. If Instant Crossword and Instant Bingo ticket sales exceed projections throughout the extended time, stores will receive even larger commission payments.
According to Duncan Hannay, president and CEO of OLG, Crown has been pleased to develop and execute numerous innovative initiatives for lottery retailers over the past year that have helped return revenues to merchants. He said Ontario's lottery facilities play a critical role in raising lottery awareness and generating sales across the province.
Retail facilities, according to Dave Bryans, CEO of the Ontario Association of General Stores, play an important role in serving and engaging consumers at thousands of Ontario retail outlets. He also said the firms he represents welcome the move, which he believes will contribute to the province's economic recovery and progress.
Other OLG Initiatives
In late March, OLG also unveiled a brand new campaign called "Play for Ontario," which is a 60-second video. The purpose of the video is to remind people of the Crown agency's financial contributions to the local economy over the years. In the video, red, yellow and blue confetti falls from the sky and is a visual reflection of how everyone in Ontario helps by playing the lottery.
In addition, Crown announced its first collaboration with Mr. Saturday, a Toronto-based clothing brand. Lotto Max's "Dream Drop" is the name of the initiative, and it aims to get young people in the province to play the lottery. Proceeds from the campaign will go to BLACK HXOUSE, an organization aimed at empowering BIPOC people.